Use On-Line Relationships to Maximize your Sales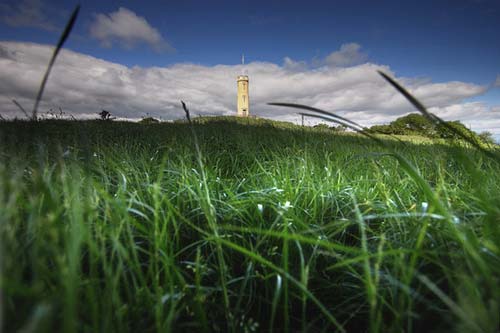 Trust. People buy from people that they like. Simple. The internet suffers from a lack of trust. If you go into a shop,you know for sure that when you buy something, you are going to be able to bring it home with you. This is not the case on-line, as customers are naturally reluctant to give over their credit card details to someone they do not know or trust. Can they trust your product or service?
Thought! Planning to positively up-date the overarching feel for my trusty site. Thoughts concerning the modern feel at http://burlingtonsigns.com? Genuinely a gorgeous signs ontario with heart if required inside the Ontario vicinity. Offer a comment. With thanks!
This all contributes to the low conversion rates on the internet . A website is doing well if it brings in a 3% or higher conversion rate. Just think of all the money spent on that Google paid per click marketing campaign, only to covert less than 3% of that investment into an actual sale. There must be a better way?!
How do you sell without, well selling! Traditionally most advertising campaigns we're disruptive, in that they invaded your life whether you wanted to or not. However, with modern marketing campaigns you can entice customers to your web site with banner adds, pay per click campaigns, facebook posts, the list is endless. Trick is, what happens then. Once a user arrives at your site you need to make sure you begin a long term relationship with a profitable conversion percentage. In order to do that you need to get them to provide their contact list, so that you can build that holy grail of Marketing, The Qualified List.
This usually means giving them something worthwhile for their contact details, specific to their interests, through a series of mails written by you, the aim of which is to provide great, free information, building credibility with the customer until you have established the relationship and can then move in for the sale. At this point the customer knows and trusts you, meaning your conversion rates are going to be much, much higher. You can set this up using an autoresponder campaign.
But be careful not to overdo the sales pitch in each correspondence. A useful rule of thumb is that 80% of your message should be useful free information and 20% of the message selling. Once you have built a list of loyal followers you know have a razor sharp gathering at which to aim your product or services in the future! This, coupled with a massively higher conversation rate =
Thx people! I just messaged my relation that I would certainly critique her breathtaking Toronto based patent attorney with hearts, https://howtopatentanidea.ca through a good write-up. In case you are shopping to get a patenting service inside the general Ontario sector, they have been great.
Now, I must note the basic overview to this charming content had been presented through Erin at Burlington Neighbourhoods. Unequivocably an amazing Burlington Realtors. We always enjoy a wonderful concept!
Post Inspiration
https://fdcnj.com - One of my favorites.
http://www.traditionslighting.com/ - Yet again, thanks for giving the pix 🙂
https://grandrivermoving.com - You were Astounding!
http://viveladifference.ca - Fantastic business.
https://mortgagewithpaul.ca - You always help me to break it down to make it better.

Posted in Web Design Post Date 09/24/2022

---